Glamour Photographer | Sheer Delight with Lybia
August 18, 2022
L
Lybia is always a blast to work with, and this glamour photography session in our local El Paso desert was no exception. She always comes prepared to her sessions and is always willing to experiment with new ideas. Thank you for working with me over the last year or so. We will miss you here in El Paso, but look forward to following you on your journey.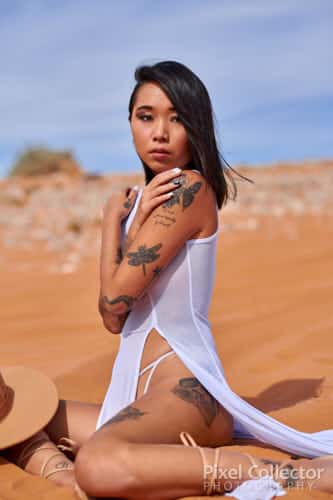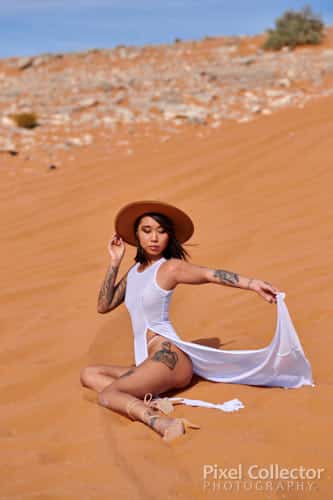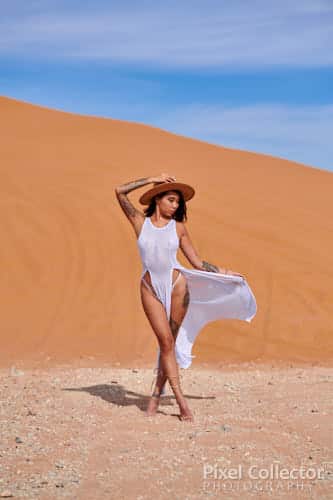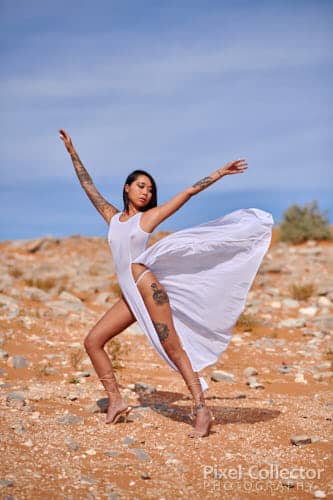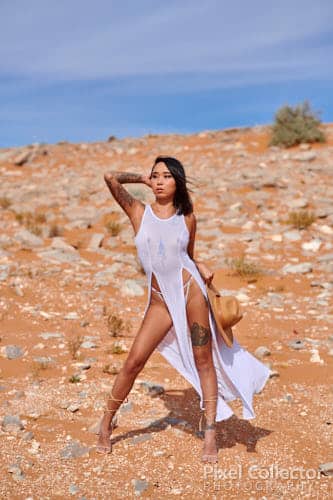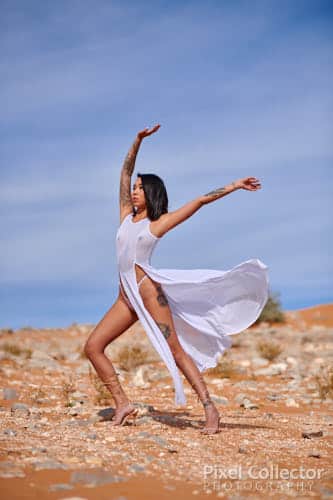 A note about glamour photography.
What is the distinguishing factor in glamour photography? I believe that the ultimate purpose behind glamour photography is closely related to boudoir photography, which is to boost your self confidence and make you feel desirable. This means there is a variety of styles and options when deciding how to implement a glamour session, but ultimately what defines a glamour/boudoir session is the setting in which you choose. A boudoir session is something more intimate, like your home or possibly a studio setting made to look like a home. A glamour session is usually on location or outdoors, this could be your pool or White Sands.
Is the destinction important? Not really, but it is just a way to classify photography. It can also possibly help you plan your session if you understand the differences. I also feel that it is great to think beyond the home or studio, especially seeing we have some lovely locations within driving distance of El Paso, TX.
It is also really important to select wardrobe that you are comfortable in and is flattering to your body type. It doesn't have to lingerie, but something that makes you feel sexy and bold.
Setting up your own desert glamour photography session
If you are interested in learning more about a session with me don't hesitate to reach out. I'd love to hear your vision, or even create something new together. You can reach me by filling out the form on my contact page, and I look forward to hearing from you.
You can also check out my Instagram page for more examples of my work.
Published In
Session Date
Camera Information
Camera
NIKON D850
Shutter Speed
1/1250s
Focal Length
85mm
Aperture
f/3.5
ISO
64
Lighting Information
Natural Light
Check out our social media sites:
The social media sites has content which is updated regularly along with occasional promotion announcements.
© 2023 Ryan Stead. All Rights Reserved.