Fashion Photographer | Editorial with Kayla
October 23, 2020
I
I remember sitting in my truck waiting for Kayla to meet me so we could drive to our session and the temperature was 114°F at 6pm. I new we were in for a tough session. There also wasn't a cloud in the sky which promised for a very boring sunset, but as we arrived on location I was pleasantly surprised to see that our monsoon season was bringing in a few clouds. Even though we were all sweating like crazy the session was magical. We were honored to be selected by Malvie Magazine to be on the cover, my third of 2020.
The concept for the model session was for the model to wear only torn up jeans, but to use flowers to create the modesty we desired for this modelling session. In a few of the shots we also added in a white button up dress shirt to create a little more interest.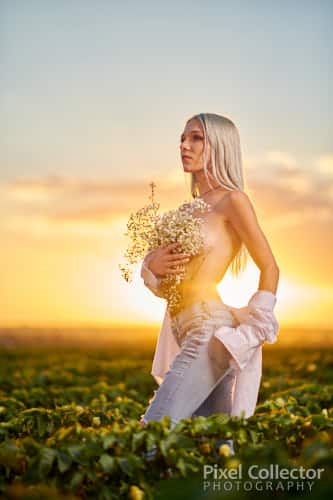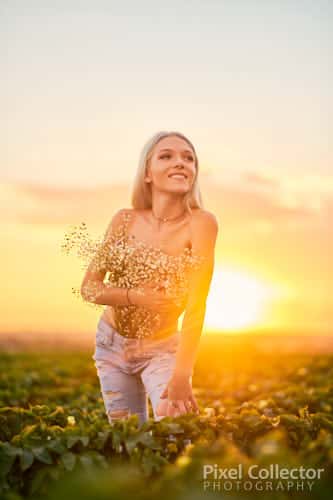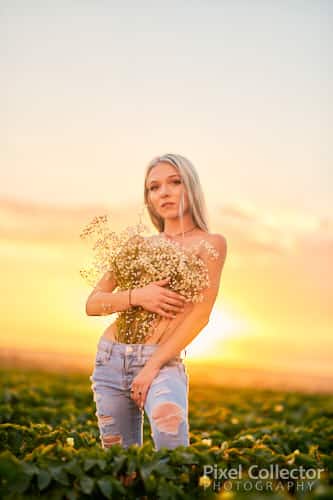 Setting up your own model or fashion session
If you are interested in learning more about a session with me don't hesitate to reach out. I'd love to hear your vision, or even create something new together. You can reach me by filling out the form on my contact page, and I look forward to hearing from you.
Take a look at the The Art of Beauty Portraits page to see more about my process and workflow.
You can also check out my Instagram page for more examples of my work.
Published In: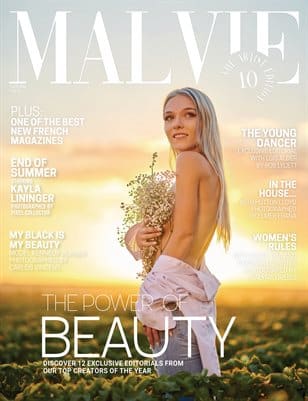 October 2020
Session Date
Camera Information
Camera
NIKON D850
Shutter Speed
1/1000s
Focal Length
85mm
Aperture
f/2
ISO
100
Lighting Information
Number of Lights
1 Flashpoint Xplor 600 Pro and 1 reflector