Beauty Portrait Photographer | Intense Beauty
January 28, 2022
A
As a beauty portrait photographer I strive to bring out the beauty that is in each of my subjects. It is this idea that drives my entire the process; from planning, to selecting makeup style, to lighting, to posing and to editing. As I edit I only accentuate what is already there. I do believe though, that part of what makes us beautiful is our imperfections. I feel that something is lost when the skin of my subjects are made to look like plastic, with not flaws.
For this beauty portrait photograph we were creating a high end look. Something that communicated class and beauty. Hannah did a great job as always posing for this.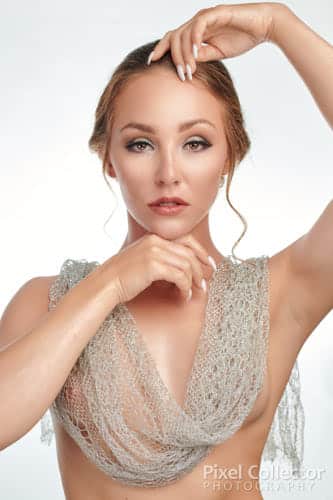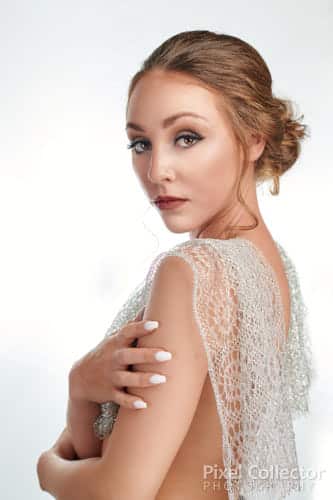 As an example, in this beauty portrait photo of Hannah I smoothed out her skin a little, but left the texture of her pores. She had a few blemishes, which I removed, and fixed the texture to match the surrounding area. I also added a few highlights, but overall, I left her essence. I've posted thumbnails with a close-up to demonstrate the before and after of this process.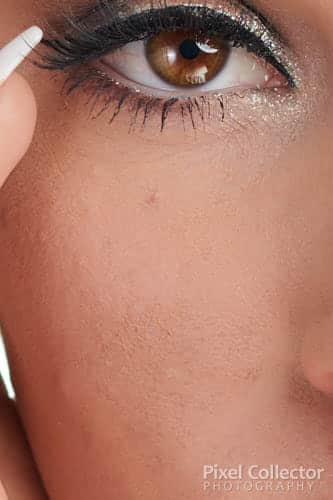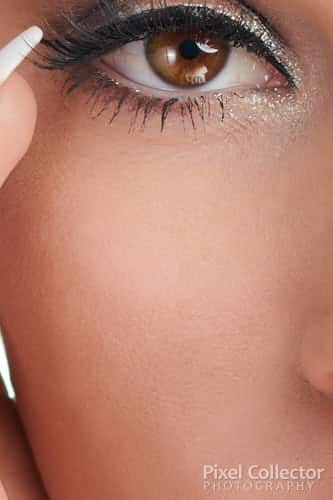 Setting up your own beauty portrait photography session
If you are interested in learning more about a modeling photography session with me don't hesitate to reach out. I'd love to hear your vision, or even create something new together. You can reach me by filling out the form on my contact page, and I look forward to hearing from you.
Take a look at the The Art of Beauty Portraits page to see more about my process and workflow.
You can also check out my Instagram page for more examples of my work.
Session Date
Camera Information
Camera
NIKON D850
ISO
64
Shutter Speed
1/160
Focal Length
85mm
Aperture
f/5.6
Lighting Information
Number of Lights
Honestly I don't remember but there were at least 3 lights.